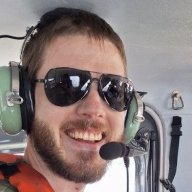 Silver Supporter
Bronze Supporter
TFP Guide
Oct 20, 2017
1,572
Pool Size

15000
Surface

Vinyl
Chlorine

Liquid Chlorine
Okay, so I'm currently doing an Ahh-some purge of my spa, and want to post a lot of pictures. 20, to be specific. Got some questions.

I can attach pictures to posts. Is this the preferred method? Limit is ten, so I'd have to break my picture post into two posts. Problem I've already had doing this is some pictures I want to share in another thread to demonstrate this or that but it's attached to that one post so I can't easily find and share that photo. How much storage does a user get when using "attachments", or is there no limit?

I can also upload media, but that seems a lot more restrictive. It appears I'm limited to 5 MB total storage, as well as 3 MB per picture. I was thinking I could upload my pictures into an album of my own in the "media" section, then BBCode image links into my post.

On other forums I've almost exclusively used Flickr and BBCode the image links into my posts, but I've hit the 1000 picture limit for a free account on Flickr (I tend to be pretty picture heavy, if you couldn't tell by me wanting to put 20 pictures in one post...), so using that method I'd have to become a paid Flickr user to keep adding pictures. If I'm paying for anything, I'd rather donate to this site. Does the "media" storage limit increase with donation, and if so, to what level?