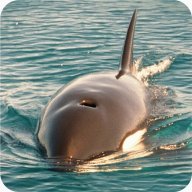 Nov 12, 2017
7,787
Pool Size

12300
Surface

Plaster
Chlorine

Salt Water Generator
SWG Type

Pentair Intellichlor IC-40
I've got the new pebble and fill water squared away. I have TFPC down, for the most part. I successfully configured by Pentair IC40 SWG. All is well. Except my pool is holding me hostage and I can't leave the house!!
Between the pH-rise from the new finish, and the ph-rise from my SWG, I need to add MA
every day
, just to do a mediocre job of keeping my CSI in range (-0.3 to 0)! Some days, I have to drop to slightly lower than -0.3 and/or end up slightly higher than 0. This is
every day
. I can't leave my house for more than 24 hours. And I'm sure as heck not going to turn my pool over to a pool guy, not for an hour, let alone a week. And I figure I'll burn through neighbors pretty quick by asking them to dose my pool every day with acid!!
So I'm thinking Intelliph is my solution. I know the pH-rise from my finish will stabilize over time, but not the SWG, right? I was adding about 3oz of MA a day before SWG. Since turning on SWG, it's now about 6oz a day. So I figure even if the plaster stabilizes completely, I'll still need 3oz a day, and that sucks. All driven, I assume, by my fill water TA230.
So, a few questions:
1. Am I assuming correctly that how my SWG affects pH-rise will not go away over time, even if my plaster's contribution to pH-rise goes away?
2. I'm not interested in ItelliChem, just automatic acid dosing (without probes, etc). So I need
this
, right? No more or less equipment?
3. I understand the Intelliph wires in between my IC40 transformer and my IC40. Will my ET still control the output of the IC40, or does the Intelliph take that over, and will I lose ET/ScreenLogic control of the IC40?
4. Will I be able to control the output of the Intelliph from ScreenLogic, or is that done exclusively with the Intelliph controller?
5. When I lose SWG in the winter (with the sub-50° water temp), will I also lose Intelliph functionality? (Which would really suck.) If this is so, is there any work-around, so that I only have to manually dose chlorine in the winter? I suppose once my pebble stabilizes, I'll have little pH-rise in winter (since the SWG will be off), so will I find this to be a non-issue?
6. Can anyone with a Intelliph tell me (a) the exact dimensions of the base, and (b) if the tank is any wider than the base?
7. I may have to pack the Intelliph pretty close to my pump, or next to the heater (alternate location). Do I have to worry about acid fumes from the Intelliph affecting other pad equipment? It's all outside, not enclosed, so plenty of air to go around.
8. Can anyone offer a reason I should
not
look to Intelliph to take over MA dosing?
If I can get to weekly testing, and dosing only in the winter, or after an abnormal summer week, I will be in pool heaven, and be able to justify $500 for IC40 and $500 for Intelliph.
Thanks!!