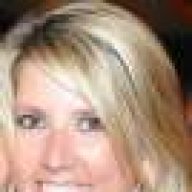 TFP Expert
LifeTime Supporter
In The Industry
Hi Everyone!

I'm back from vacation and pleased to report that after an 11 day absence I returned to a clear pool with CL at 5!

I shocked the pool the day before I left.

I put the solar cover on, filled four bleach jugs with water and set them in various spots on the cover to hold it in place (high winds) its a good thing I did, a storm blew threw - patio furniture and our inflateable slide were blown all over, I would bet the cover would have blown off if I had not put the jugs on.

I had a friend put a jug of chlorine in twice while I was gone.

I left the pump on low 24/7.

The only downside is its been very hot here and the water temp on return was 94 degrees! Not a refreshing swim at all - ha ha ha

Keeping the solar cover off a couple days to bring the temp down.

I was so worried I would return to green water, what a relief

Thanks for all the advice!