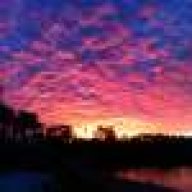 Bronze Supporter
LifeTime Supporter
TFP Guide
Just bought myself an Acurite pool and spa thermometer from Home Depo for ~US$35. Are they alright? If I tie it on to a bollard in the middle of the pool will it stand up to a bit of bumping arround into the bollard.
I've had two of the
ebay floating thermometers
but they only last about a season.
The Acurite one has high and low daily temp and a history chart which is pretty cool.