Hi everyone! I'm getting ready to do an Ascorbic Acid treatment for metal staining. I also need to do two 50% water draining cycles to get my CYA and CH levels in a better range. Since the AA Treatment simply pulls the metal stains back into solution I figured I would do that first so the water draining cycles will also reduce the metal levels in the water.
I am new to pools, but I have been doing a lot of reading so I guess I'm mostly looking for verification that I am on the right track.
Current test results:
FC: 20
CC: 0
pH: 7.5
TA: 130
CH: 1125 (I think... the test turns dark purple not blue)
CYA: 200-240 (measured between 50 and 60 using 1/4 dilution)
Here is the current staining. The lighter spot in the center of the bottom step is where we tested with a vitamin C tablet. This staining is throughout the whole pool and the walls are stained darker than the bottom.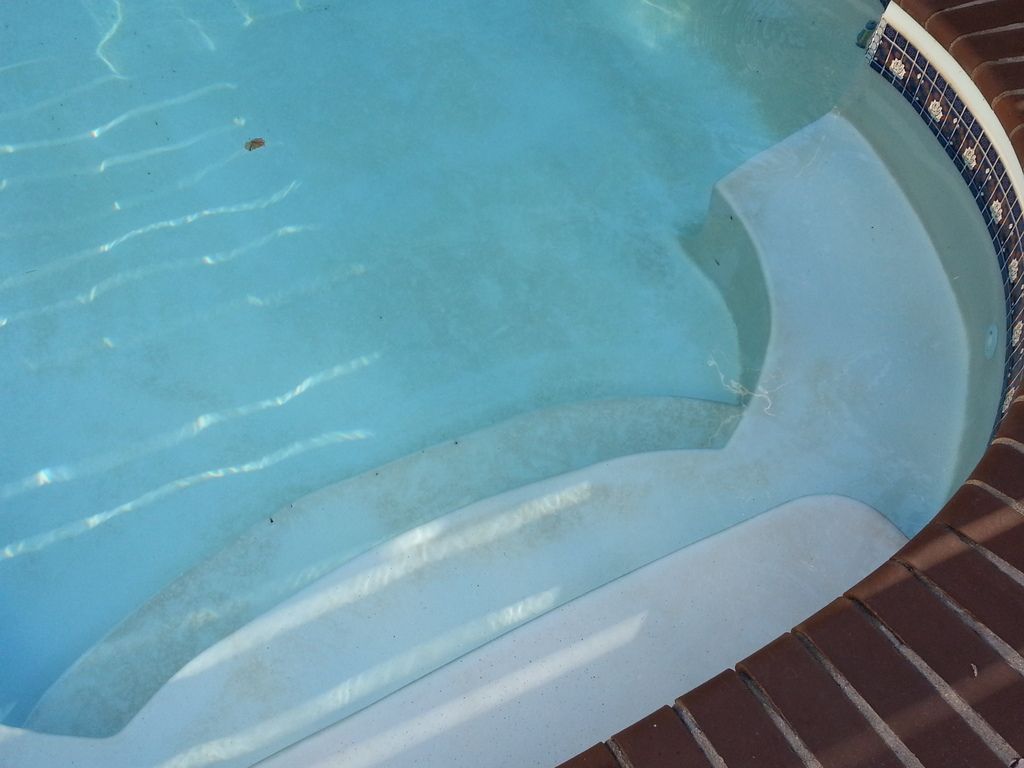 Here is the AA and metal sequestrant I purchased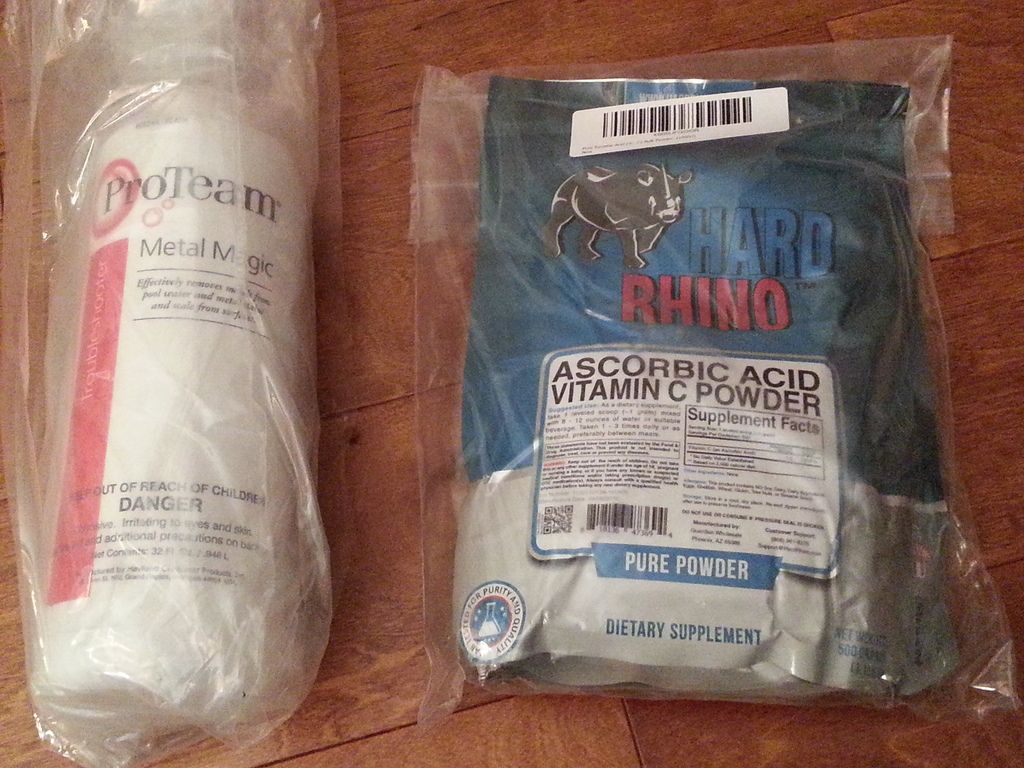 This is the algae control stuff left by the previous owner. Is this the same as polyquot? I don't see anything about copper so I'm hoping it's okay to use this while I let my FC level drop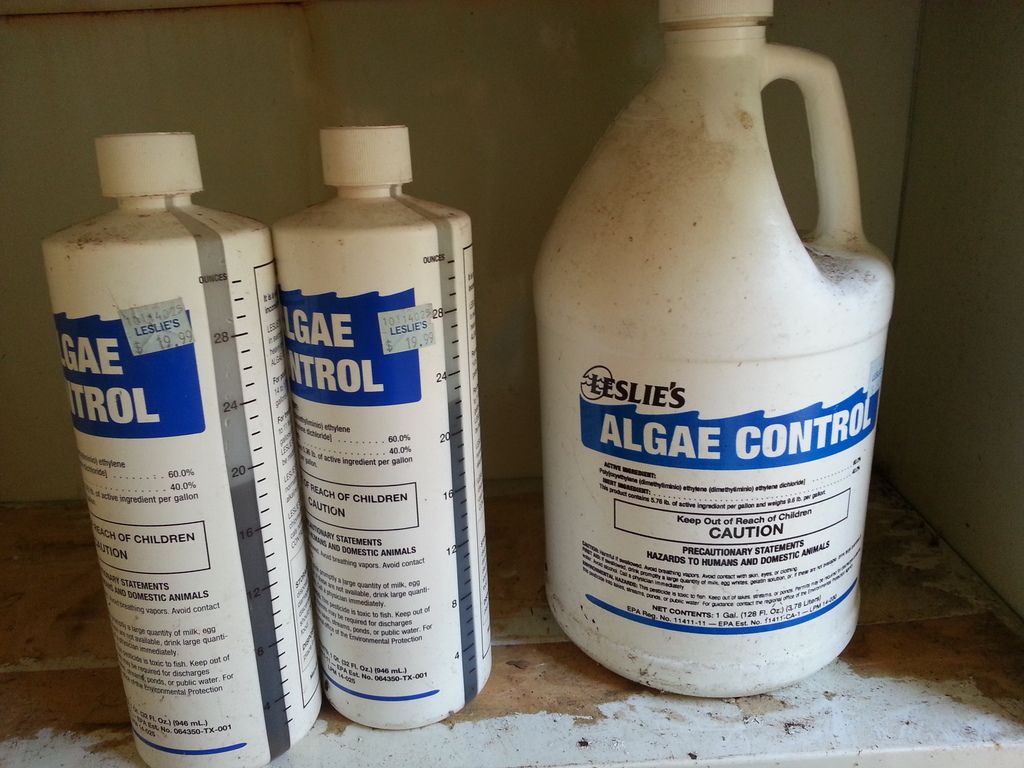 Here is my equipment pad. I'm still working out the logistics of how I'm going to drain. I have a few ideas but I'm more focused on the AA Treatment at the moment.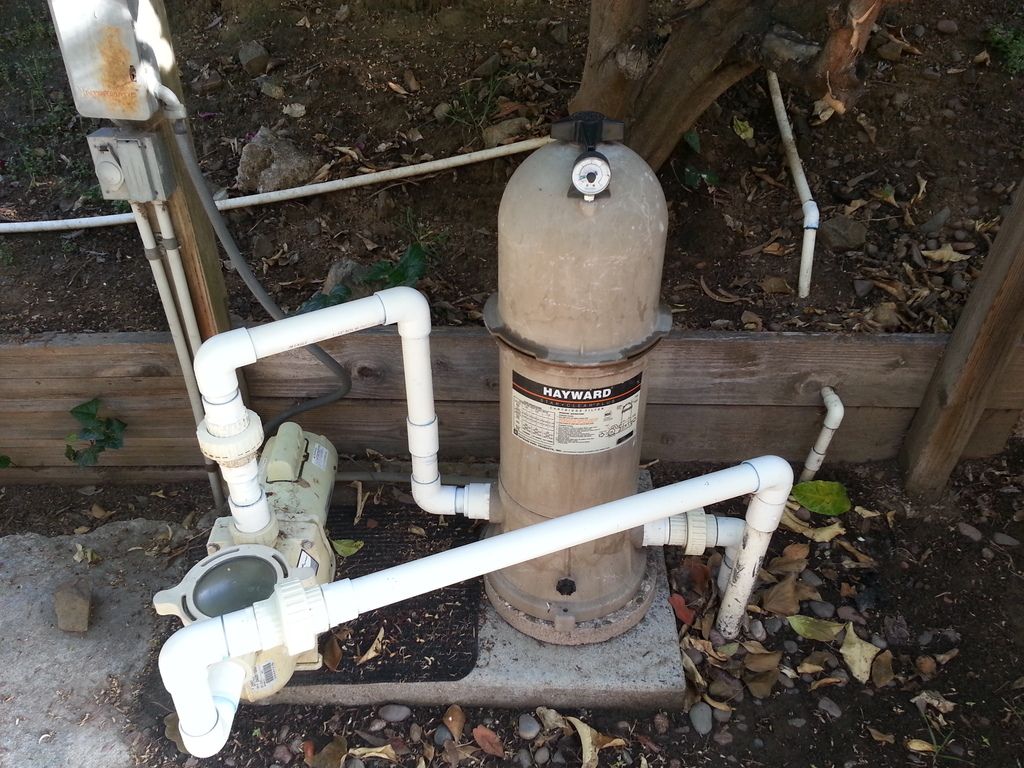 At this point I just need to wait for my FC level to drop right? I plan on adding the algae control when my FC gets closer to 15 which should be in two days or so.
Thanks! Any help/guidance is appreciated