Hello;
I have a recurring problem with my pool. The issue is that my water becomes slightly cloudy and the chlorine demand increases. First a picture of the pool:
Doesn't look bad. However look at these two pictures: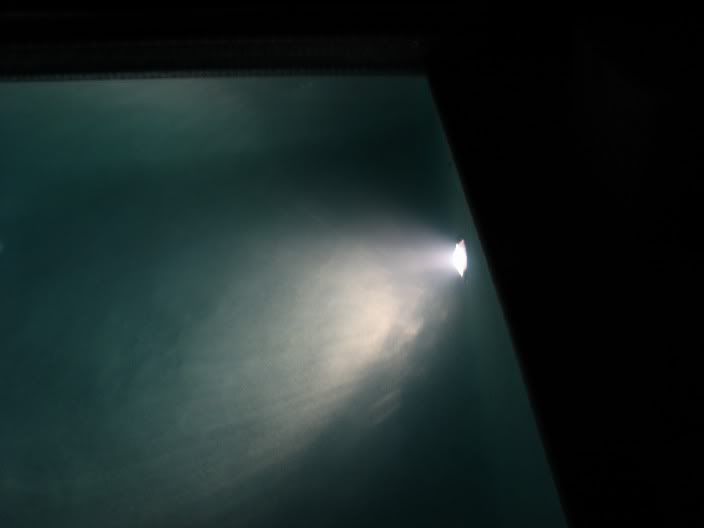 I can see white stuff floating in the pool water. I tried to photograph this, but the photos did not turn out. They can be seen by the naked eye against a dark background.
Here is what happens. I shock the pool using bleach up to about 20 ppm. I hold it there at that level for several days, and the water clears up. Also my overnight chlorine drop is less then 1 ppm. I let the chlorine level drift down. The average rate of decrease is about 2 ppm per day. When the FC level gets below about 6 ppm, the cloudiness comes back. I have repeated this cycle twice with the same results.
I am able to maintain a FC level. Some numbers:
Evening Next Morning Delta
FC 5.2 ppm 3.8 ppm 1.4 ppm
TC 5.2 ppm 4.0 ppm 1.2 ppm
CC 0.0 ppm 0.2 ppm 0.2 ppm
pH 7.4
TA 70 ppm
CH 350 ppm
CYA 70 ppm
Salt 3000 ppm
Temp 89 F
I also have an issue with my stabilizer disappearing. At the beginning of March, my CYA was 60 ppm and my salt was 3000 ppm. Both of these measurements were tested with two different methods with the same results. At the beginning of April my CYA was 35 ppm and my salt was 3000 ppm. Again measurements were verified via two different methods. In the intervening month, I added 15 lbs of salt and 16 oz of CYA. My pool size is 7500 gal. The 15 lbs of salt will raise my slat level by about 8%, and the 16 oz of CYA will raise the CYA level by 26%. However my CYA level dropped by about 50%!
Thank You,
Donald & Sarah Schlicht