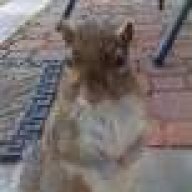 Silver Supporter
Bronze Supporter
Jun 7, 2018
1,073
Pool Size

36000
Surface

Plaster
Chlorine

Liquid Chlorine
For the past 3 weeks or so, I've noticed water loss in my in-ground always-covered plaster pool. Today I woke up to water so low that the plaster was exposed in the spa. There is water in both pool skimmers. (No skimmers in the spa, just a drain.)
The water level is currently just above the skimmer openings. Shall I wait to see whether it drops further as an aid to finding the leak? Or what would you suggest?
In the first photo, you can see the spa water is up to about 2 3/4 inches from the step on the measuring tape. It should be up to the white make-up return. In the second photo, you can see exposed plaster in the spa, which is normally submerged.
I sure could use some help with this.
Last edited: