Platinum Supporter
Bronze Supporter
I think my husband is finally on board with a pool! Either that or he's tired of hearing me constantly talk about wanting one!
I am now at the point where I'm trying to find some PBs who will actually build in town and have them come out and look at our space. I've talked to 4 - 3 said no to building inside the loop and the other gave me a ball park number over the phone. It was out of our budget range, although I figured as much because he's known for high end pools, but heck if you don't ask... In addition, he tried to talk me out of salt water. Left a message for another PB and am waiting to hear back. Will continue to call some more PBs. I didn't realize how frustrating this part would be. Please PM me if you have any recommendations.
So that is where I am at at this time. Here is a pic of the backyard. I had decided a while back I wasn't going to do much with it until we decided on a pool. From reading y'alls builds, I have lots of ideas, none which of course, include a tree in the middle of the pool! (Sorry DivinDave, it'll have to go). The only "for sure" things I want are salt water, PebbleSheen with Shimmering Shells, benches and a water feature. I'm waiting on Umm's pool to finish before I decide on the beads. I am unsure about a baja shelf. My husband wants a fire pit and neither of us want a spa. I think the best shape that will give us the most pool will be a square. Could be interesting.
Thanks to all who have shared their ideas and builds here on TFP! I welcome all ideas for my pool. I'm excited but really nervous to start this adventure! I know I can do it will y'alls support!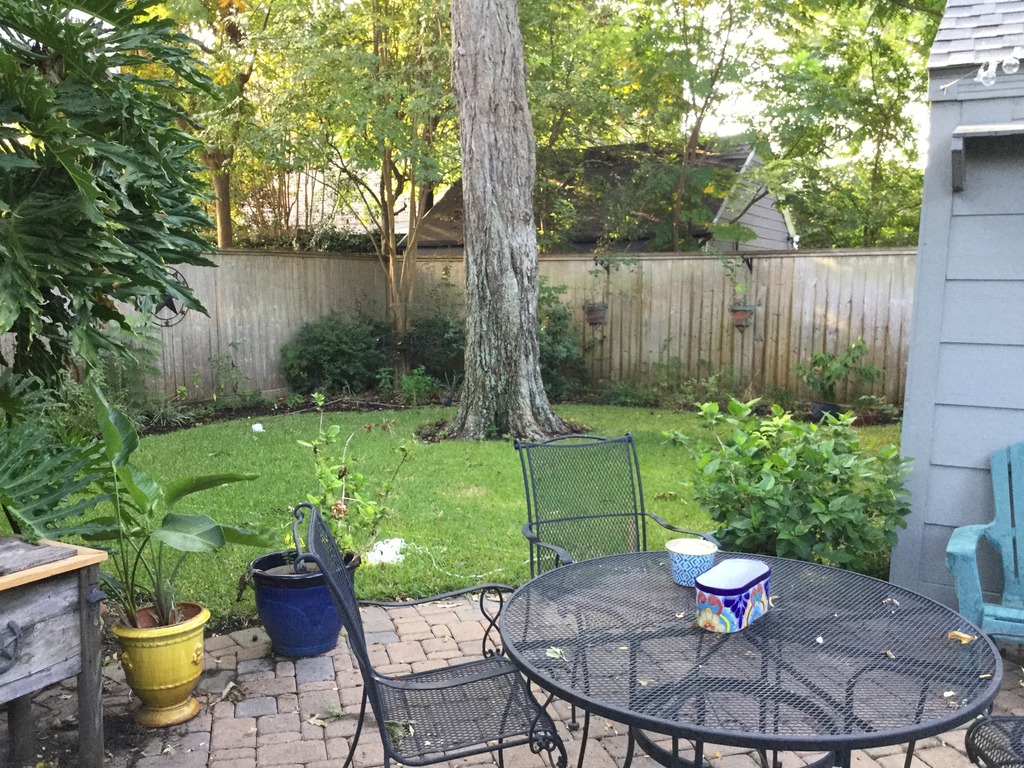 So I didn't get this pic to upload.... Still working on it.