In this first picture, you may be able to see that there is one return jet just to the left of the thermometer that is hanging on the ride side of the pool, and that is the only return in the pool. Is this one jet enough to get proper chemical circulation?
Also, the jet has one of those deflectors installed in it to keep the jet from interfering with the kreepykrauly when it is in use, but I can't seem to pull it out, it is in there too firmly. Right now, it is positioned to send the water at an angle toward the deep end and slightly upward. Again, will this cause issues with not getting enough chemicals circulated into the shallow end of the pool? If the deflector was not in there, the jet would normally face the shallow end at an angle.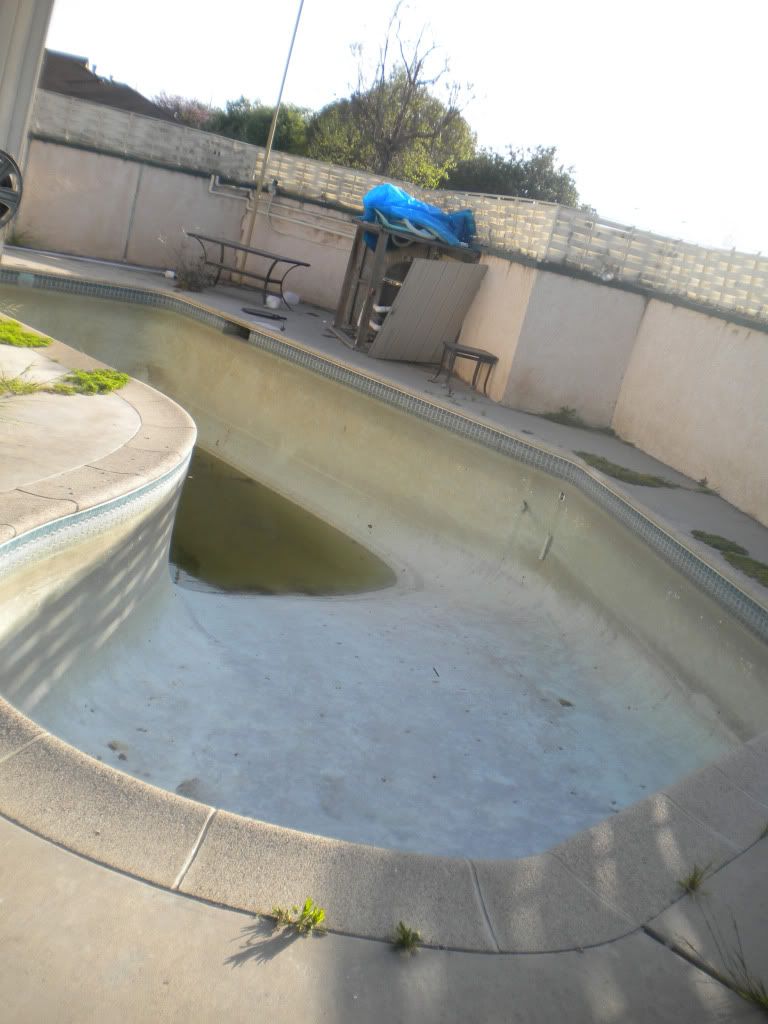 These next two photos show the pump/filter setup. I'm still unsure of how to backwash and where to hook up a backwash hose. The only thing that the photos do not show is that the left bottom side of the filter has a port with a screw-off cap on it, so it is not going to anything. I'm wondering whether this is where I would hook up a backwash hose...or is the back wash hose hooked up to the bottom pipe that points down to the ground right underneath the handle that I'm supposed to pull up to switch to backwash?
Lastly, when and how often do I need to bleed the air out of the filter? Does it need to be done regularly just during regular pump running? Do I need to bleed it off before I switch to back wash (I do know that I need to turn off the pump before switching to backwash).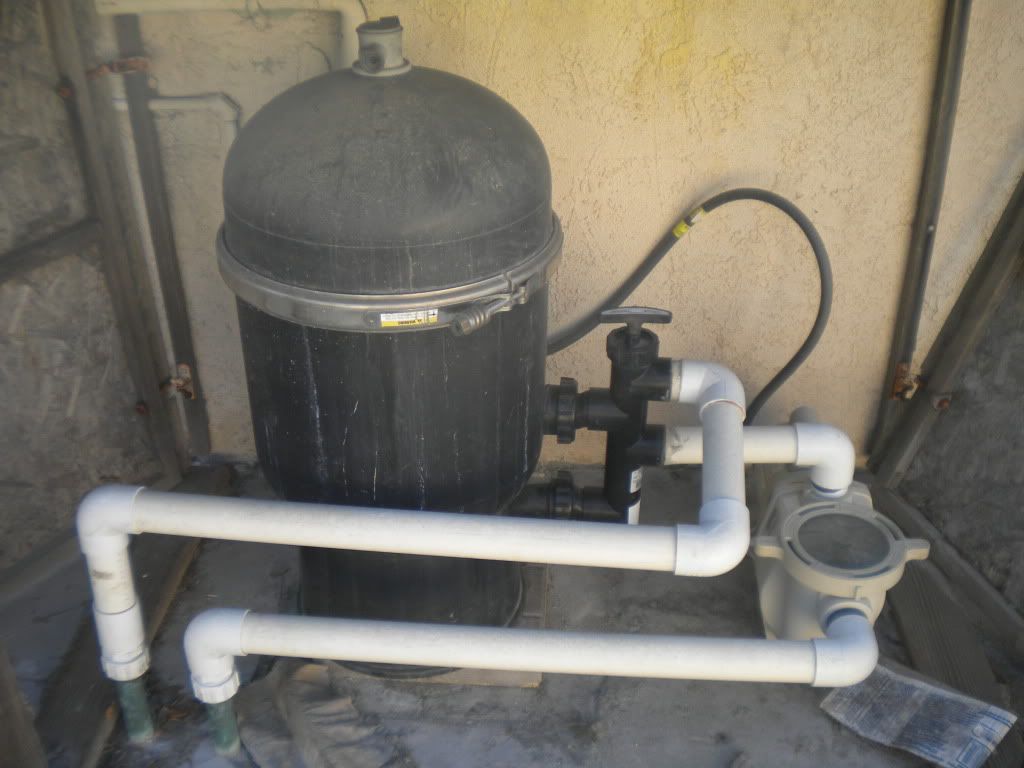 Thank you so much for your help!!