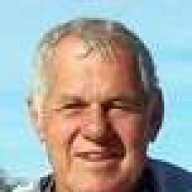 Admin
Mod Squad
TFP Expert
Platinum Supporter
LifeTime Supporter
In The Industry
It's my feeling that a sort of "urban legend" is taking a foothold on the forum. There have been others in the past and, because they get repeated, they become accepted.

First, I am not asking for you to prove me wrong. Like everything in this world, there are exceptions to the norm.......I'm interested in discussing only the day to day testing we do in our pools.

Anyway, the "legend" I'm concerned about is innaccurate CYA testing because of algae in the pool (or cloudy water). I think we're throwing that out as a reason much too often.

I have taken my view tube down to my pond (few, if any of you would swim in that water.....visibility is about 12") and when I gather a sample into the view tube, it is as crystal clear as my pool water. If my view tube had a 10ppm mark, the pond water would not come close to obscuring the black dot at the 10ppm mark.........not close at all.

So, when most folks say thay have cloudy water, it is my thinking they are talking about water that is no more turbid than my pond water and probably much less. In other words, I believe cloudy pool water would generally have less than a 10ppm affect on CYA test results and that's within the margin of error to begin with.

If I'm overlooking something (please don't dream up some wild-eyed scenario) please post it and continue the discussion. Try it yourself. Find a puddle of water or some source that looks murky to you and see how much you have to put in to get a 20ppm reading (or close enough to skew the test).....I think you'll be surprised at how cloudy your water will have to be.