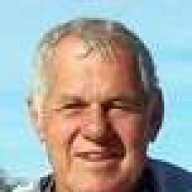 Admin
Mod Squad
TFP Expert
Platinum Supporter
LifeTime Supporter
In The Industry
I'm seeing a lot of 90 degree temps posted. That's too hot for my tastes. This evaporator/aerator was put together with PVC pipe I had laying around and is incredibly effective. My full sun pool will overheat without it and with it, I actually have to shut it off from time to time because the water gets a little cool. (81 yesterday)[attachment=0:17vww2f4]poolcooler.jpg[/attachment:17vww2f4]

I removed one of my return eyballs, then had to go to the poolstore to get the little plastic key to remove the inside collar that the eyeball screws into. Once that's out, a standard 1.5" threaded PVC fit directly into the return pipe. The pictures aren't great but you can see I just glued some PVC pieces to make four "jets" to elevate the water. I drilled 1/8" holes in the top of each.

Quite cheap, incredibly effective and the kids think it's fun.