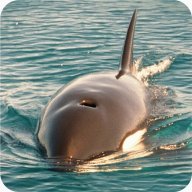 Nov 12, 2017
8,247
Pool Size

12300
Surface

Plaster
Chlorine

Salt Water Generator
SWG Type

Pentair Intellichlor IC-40
Hi Grammie! Welcome to TFP! What a great set of lists you've gotten so far!
About autofill/overflow, after reading others' threads, I'm convinced the one I have is best. It's called a PoolMiser (
here
). What I like about it: it's housed in its own PVC tank, and connected to the pool through an equalizer tube. Mine is by my skimmer, but it can be 30' away if desired. It contains both the overflow and autofill systems, so your minimum and maximum water level are both adjustable, and both controlled in the same place. And because its connected by an equalizer tube, that connects to your pool well below the surface, it is not subjected to waves and splashing like a plain ol' hole in the side of your pool would be.
I like my colored light. Not the goofy light shows, but the ability to have a bright white pool, or a blue pool, or a red pool as the mood strikes. I crank up the white when kids are in the pool, and I subdue the light when I'm just lounging around in it, or by it. I use the light more when I'm out of the pool than in, as it is a nice companion to the landscape lighting I enjoy. The major flaw of mine is the direction it points, right at the house, right at where I most want to sit outside. (That was the previous owner's doing.) Your pool light(s) should never shine at your house, and should shine away from where you'll want to hang out. In your pool, I'd want four, all mounted on the house-side of the pool, shining away from the house. Two small ones, one each for shelf and spa, and two large for main pool. I'd want them wired separately, so I could control which lights were on, and each color. You might not want the shelf light on, for example, while in the spa. Or maybe both dark and just the pool lights on, etc.
I wish I had maxed out my automation controller. I was sold the cheapest model, I wish I had the best, most capable one. I don't believe automation is a luxury (any more than a pool is). If you have a pool, you have automation. And that automation is controllable on a smart phone. And it drives a variable speed pump. Period.
I have both chlorine and acid automated dosing systems. I would not have another pool without them. It remains to be seen if your pool will need the acid automation component, but even if you only have to dose acid once a week, I think it a worthwhile addition. Saltwater pool with SWG is non-negotiable.
The notes about speakers in the yard vs over the patio table are dead on.
Landscape lighting a must. This is the stuff, IMO, the last you'll ever need to buy:
Quality Outdoor Lighting at Factory Direct Low Prices | VOLT Lighting
The cleaner debate rages on! I like my suction-side cleaner. I don't mind that it puts its trash into my filter. I have a clean yard and expect to clean my filter but once a year. Yours will be similar, I'd expect, if you screen it in. A pressure-side cleaner adds an extra pump and mine had a tail, which was a major problem for me, as it would be for your screen room. Unless adjusted by some sort of miracle worker, these tails come out of the water periodically and hose down the surrounding area. Took me and a friend the better part of a day to remove pool water residue from windows about 15' away from my pool. We had to use abrasion, and buffers, no chemical would touch this stuff. Not to mention the thing will hose you down if you're out there during vacuum time. No thanks on the pressure vacs (even if there is one without a tail). I experienced little difference in cleaning ability. Robots must be the best at cleaning, and they brush your surface when others don't. And they don't need your pump or filter. But you must take them in and out of the water and they are heavy (though some leave them in), and you have this big, ugly electrical cable running across your deck when they are in the water. Pros and cons to every system. With an "indoor" pool, the robot would be tempting, as I expect you might not need to put it in very often. With pressure and suction vacs, you tend to leave them in all the time and then the hose gets in the way. No cleaner system should be running when swimmer are in the pool, as they all pose a potential danger to people.
I have very plain pebble, no sparkles, no regrets. I was after a specific color, not special effects.
No drains in the main pool.
2¢ please...