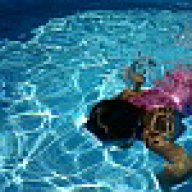 Gold Supporter
LifeTime Supporter
This is hijacked from this thread:
Well officially out of reagent for the FAS-DPD test until refills arrive tomorrow... Guess I'll just add as I have been to keep levels up until it arrives...
www.troublefreepool.com
They should not be that far apart. But a 25 ml test with that FC means a lot of drops. And all it takes is a variation in drop size to make a big difference.

Stick with the 10 ml sample.
That is quite notable. I leave for a few years and play with a spa... and suddenly all these 25ml test results are more the norm than not. It also it appears that it's the Taylor kit that a lot of people are using. I think this due to Amazon being able to get it to me by Friday, while the TF-100 won't arrive till between 7/30 and 8/14 via Amazon.
I ordered my kit from
TFTestkits.net
on 7/8/19, and received it on 7/11/19. 3 days (less if you realize I ordered it late at night!) It was a little more in shipping than Amazon. Like 2 bux. Still, 3 days is as good or better than the Taylor with Prime since I can't have it till Friday and today is Tuesday.
The K-2006c is $93 on Amazon won't be here till August 1-6. Today is 7/22
So...
First of all, this post is to point out that the 10ml sample is good enough. People, please save your reagents. We don't need such precise levels. .5 for each drop is good enough.
That being said, would it be a good idea to make this information easy to find in Pool School or ABC's of Chemistry? It appears that many people are using 2x the reagents they need, and reporting results that don't necessarily follow TFP. If someone gets a .6 on an OLCT or on CC, they may be thinking differently than if they see .5 or 1.
Secondly, while Amazon is great and I buy a LOT of things there (so many boxes... sigh), ordering from TFTestkits.net is actually as good or better. Y'all are so amazing at getting these kits out to people who need them ASAP. And to those who don't. Everyone gets the same treatment at
TFTestkits.net
.
Much love for TFTestkits.net
Test Kits Compared