My story begins in France, the son of an Army Sergeant and cute little local cashier. Next thing you know I'm on a plane back to the states at 6-weeks old. We were stationed all over (New Mexico, Pittsburgh, etc) but most of the time we lived in Las Vegas, Nevada which is where I graduated in 1981. My dad's last assignment was Oahu, Hawaii. Rough I know. It was there I learned the fine arts of fishing and surfing. Having been lead trumpet in almost every grade previously, it was Hawaii where I got the bug to learn electric guitar – hence the hair. I'll come back to that later.
Tell us about your occupation
Even though I was a naturalized citizen at birth, the French tried to draft me at age 18, but I was already committed to the US Air Force. I served 21 years as a Munitions Technician and senior manager, basically handling/managing explosives for every installation I was assigned. Most of my time was served in the Pacific (Guam/ Korea) or in the southwest like Arizona, but I also went to Saudi, Colorado, Nor-Cal, and of course South Texas. It was San Antonio where I met my wife Valerie. Whether bullets, dynamite, C-4, air-to-air/ground missiles and bombs, it was a career that served me well even to today. I retired from the active duty in 2004, but I'm not totally retired yet. I serve as a manager for one of the bases in San Antonio overseeing the use of all explosives – primarily aircraft egress (jettison) components. Trivia – one of our twin boys graduates from Army basic training in Feb '20 and is off to become none-other than an Ammunition Technician. He's the one in blue who looks less than thrilled to be in my 2004 retirement photo. Ha. So we now have 3 generations who have served (Army/ Air Force/Army).
How did you become interested in pools?
It was just outside San Antonio that we purchased some land out in the country, had a house built, and decided to get a pool. Our first was a simple Intex above-ground that gave the wife cause to say, "We're getting a bigger pool!" Followed by, "Yes dear." Because of the ever-expanding & contracting gumbo/clay soil in our area, we opted for a fiberglass model, and it's been the best thing we ever added to the home. It's a straight-forward set-up (liquid bleach & cart filter) and all the details can be found in my signature. We have six dogs, and most of them have no problem joining-in on the fun, especially if it's 110 degrees at 80% humility.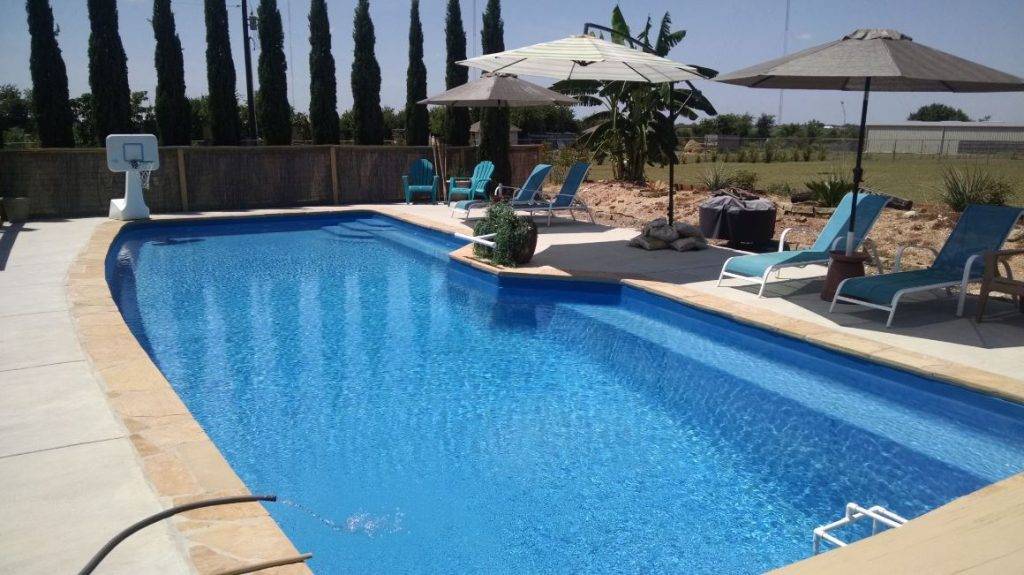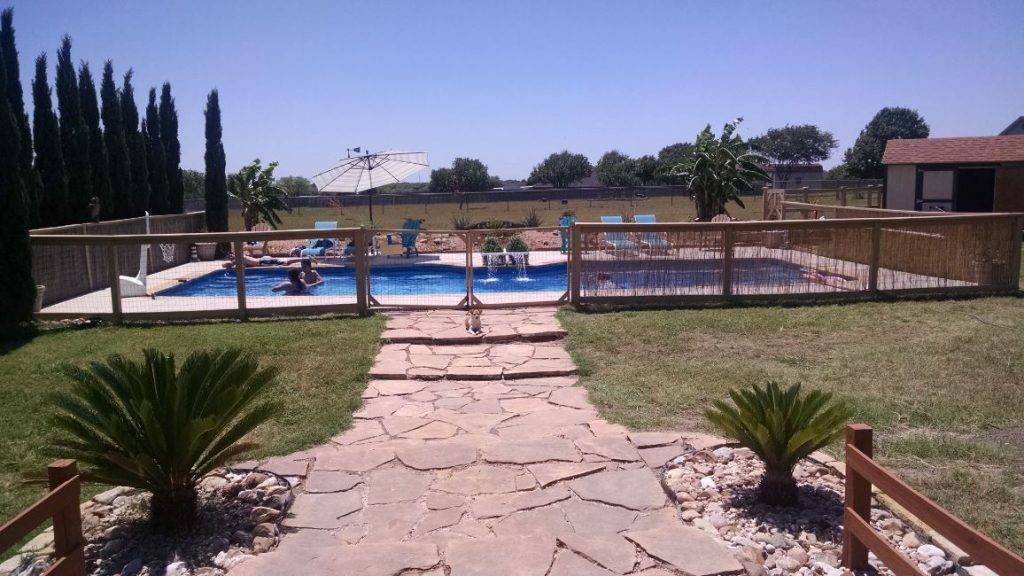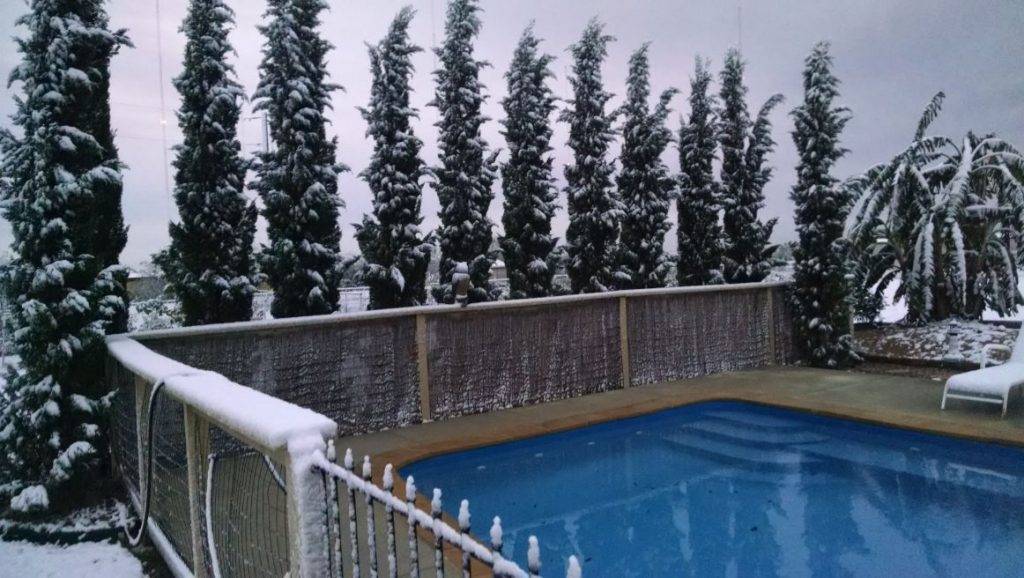 Before our first 2013 season was over, our pool had some green in it and the CYA was through the roof. It was then that I discovered TFP and fell in love with the comradery of it all. This site, unlike many other forums, is filled with good people who genuinely enjoy helping others. I arrived at a time when some of TFP's pioneers were still here, so I like to think I've acquired a decent knowledge base to help others in need. Seeing a "Thumbs-Up" notice or being called-out by name is great satisfaction. Sometimes, I just like to post an image to lighten things up. After all, laughter is the best medicine.
I've relished in doings lots of DIY projects to include landscaping, electrical, multiple decks, pergolas, decking covers, bathroom/kitchen remodels, and even a ceiling repair after I fell through from the attic. Not my best moment. Most recently I made a lean-to garage for my pride & joy – my 1980 Chevy Monte Carlo (Brandy) that traveled with me to my first duty assignment – Guam in '84. Now she's spoiled.
My other love is music – specifically playing guitar to classic rock tunes and a few other genres. I decided at one point that I wasn't getting any younger, and my fingers will fail me one day, so I created a YouTube channel to capture all the songs I've enjoyed covering. This is just one example of the 160 covers I've done to-date.
So there you have it. Military (Army) brat who joined the Air Force in Aug '83, and continues to serve the government to this day ….. unless I hit the Texas lottery. Then all bets are off.