This is our first pool. We visited a relative in Georgia years ago for a long weekend before we built and that planted the seed for our pool. It is a classic style 18'x38' rectangle with an autocover and diving board with bluestone coping, set about 100' away from the house and about 10' below it. It's most unique feature is the upper-side retaining wall with resort style built-in tables between the chaise lounges. Designing the whole area myself. Or installing and then tweaking the landscaping, I'm not sure which. I developed a great relationship with the PB during the process so it was great to work with someone who would listen to me.



The knowledge and friendly atmosphere. I'm constantly amazed that people give so much time to help others. Originally I knew zero about pools, yet I'm the only one who's ever tested the water or added any chemicals. I've always felt empowered by TFP to be in control of our pool. I've made some mistakes along the way as most of us do. Thankfully pools are fairly forgiving of short term issues.
What is your profession/former profession if retired?
I'm an accountant for a privately owned company – and thankfully don't do taxes besides my own. Besides work, I enjoy Pool enjoyment (thankfully), landscaping, hiking, camping and more recently, working out.


Any pets and do they swim in the pool?
Yes, two Nova Scotia Duck Tolling Retrievers. Hairy members of the family that ensure I use hairnets on my skimmers all season long. We love that they enjoy the pool which provides us with more payback on the investment.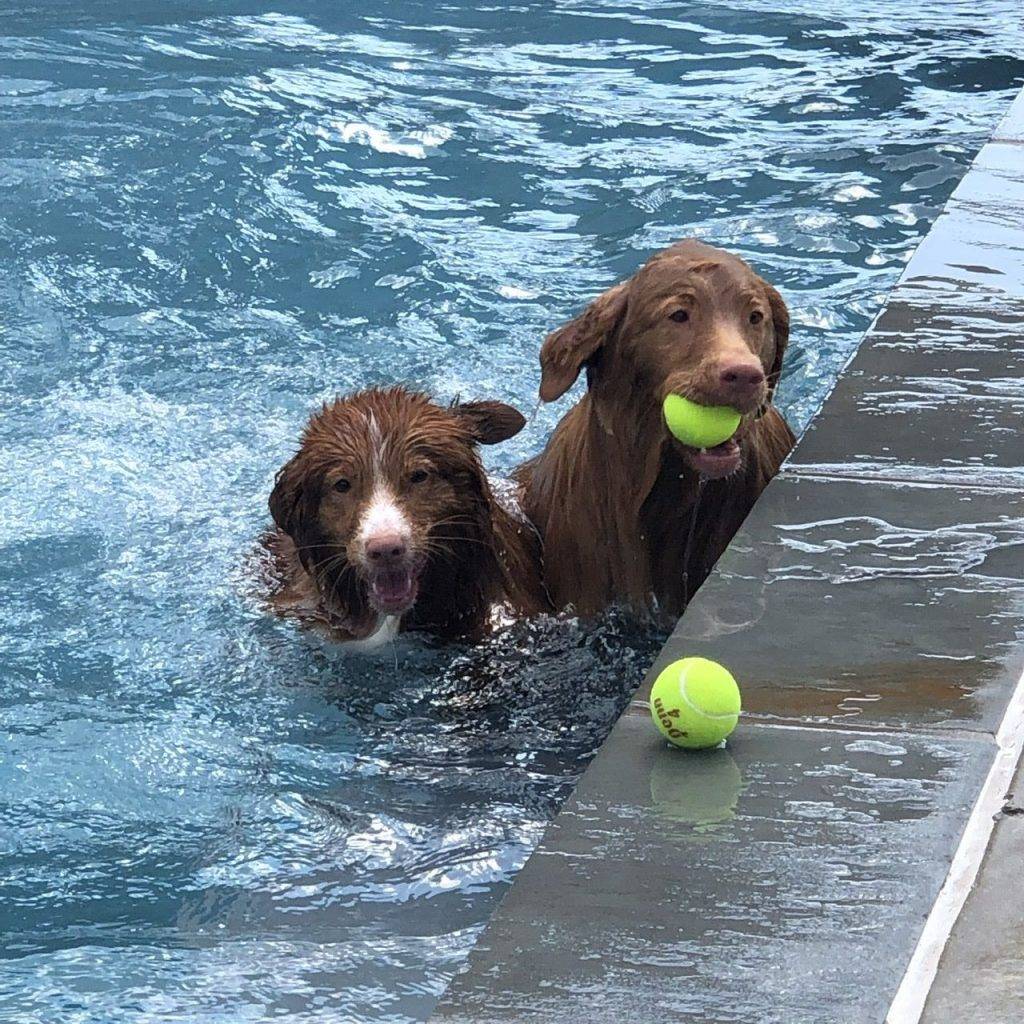 How has pool ownership affected family life?
Our kids were 11 and 13 when we built the pool. Ideally it would have been built years earlier but the desire and ability wasn't there yet. So we had 3 or 4 really good years of their heavy usage. But the two of us love spending time there ourselves, which was a requirement for building since our kids weren't young. I'm outside as much as possible regardless of the pool, but the summer is much more enjoyable out there with it. It has been a way for my wife to enjoy the backyard whereas she wouldn't have, to nearly this extent, otherwise. And much more time together.