Enjoy learning about
one of TFP's building Experts.
In 2014 this professional Firefighter and licensed General Contractor joined TFP while assisting a neighbor. As years went on he's combined his humor with some amazing pool builds. Enjoy learning more about TFP Expert, Bdavis466
Describe your current pool
My current pool was built to give a tropical look and to entertain the kids. It has a lot of waterfalls and places to jump. Its 7' at its deepest, has a grotto and a built in spa. There's a main circulation pump and 3 others that power the water features. It's fully automated and has a SWG with an acid pump.
Was this your first pool? If not what was your previous pool like?
This is the second pool I've owned. My first pool was designed and built by myself. It was over 1300 sq ft and 33K gallons. The pool was a part of a complete backyard build that included an RV garage addition and outdoor living space that were both tied into the house. The pool had a large waterfall and a sunken seating area with a custom fireplace. The pool took me 7 months to build.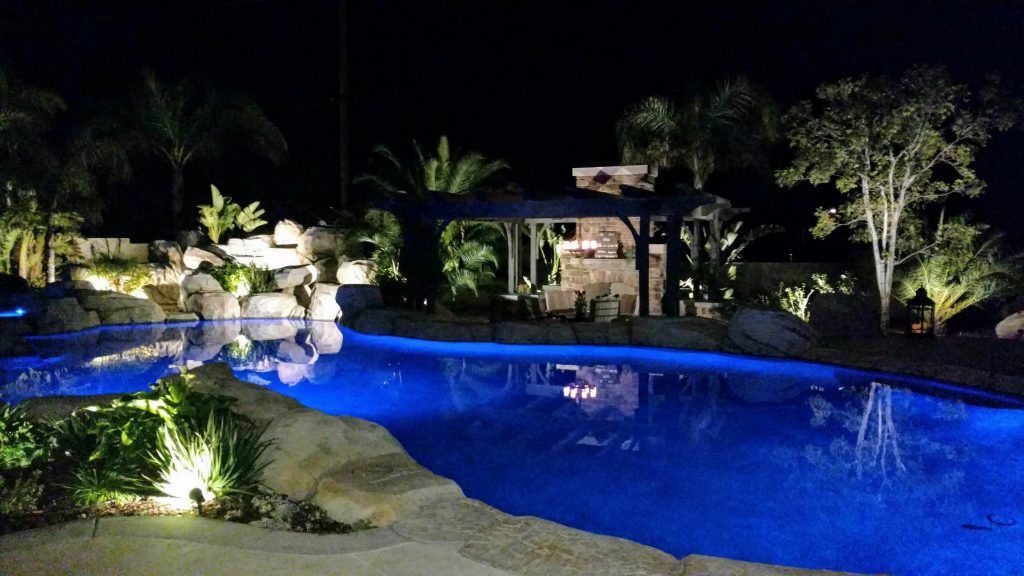 What brought you to TFP?
The first pool I ever built was for a neighbor and there a few areas that I was unsure of. I found the answer to nearly all of my questions had already been asked and answered in great detail. I was also very intrigued by water chemistry since I had no prior knowledge of how to maintain a pool and what was involved. I had no idea that water balance could be so complex, yet so simple for the average person to successfully perform.
What keeps you at TFP?
I enjoy helping others where I can. I know how frustrating it can be to have a question and not really know who to turn to or who you can trust. It's reassuring to have another set of eyes with no personal interest provide a candid response and I hope I'm able to do just that.
Any pets and do they swim in the pool?
A Lab mix that pretty much lives in the pool

How has pool ownership affected family life?
A pool is the perfect excuse to stay home – a private oasis with no traffic, parking issues, crowds, etc. My kids love the pool and so do their friends. I don't know if they could live without one.